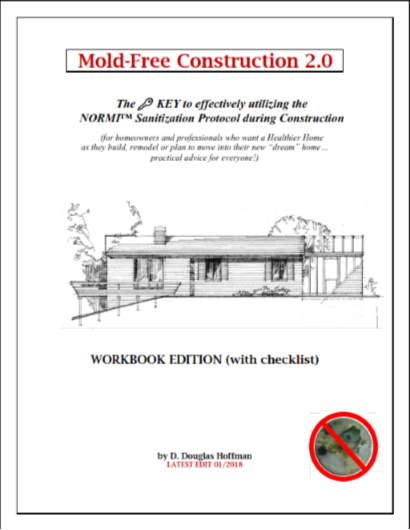 Mold-Free Construction Workbook 2.0
Revised to take advantage of the new things we've learned since our original offering, this book is designed to provide information for homeowners, professionals, homebuilders, and other construction partners regarding the Mold-Free Process, a process by which the problems of mold, mildew, bacteria and other microbiological contaminants may be controlled and, in some cases, eliminated by decisions made during the building process.
NOTE: Download a free chapter at www.MoldFreeConstruction.com .
Please click on the picture to the left for the option to add an eBook copy to your purchase.